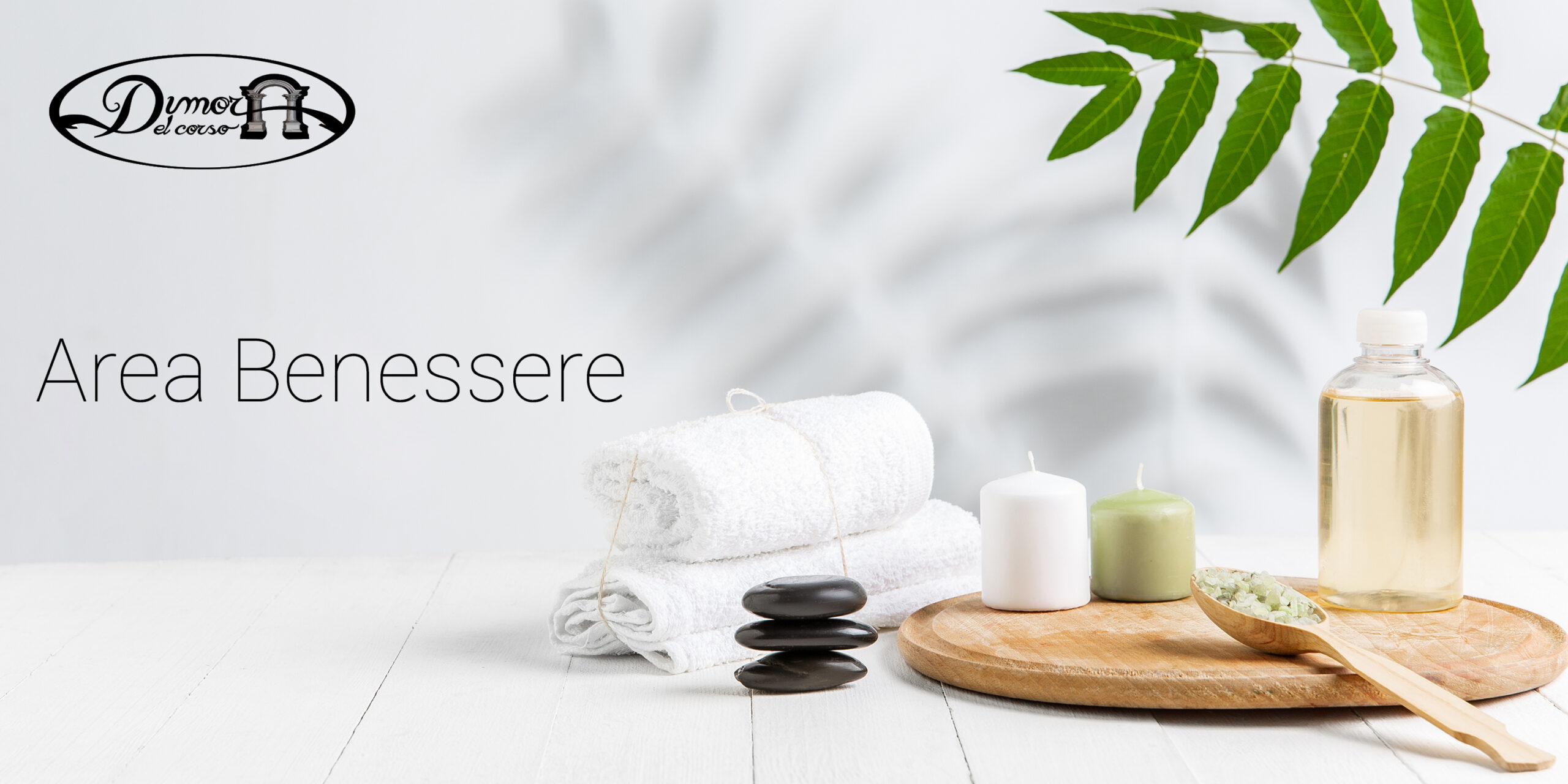 Wellness Area of Dimora del Corso
The wellness area is what makes our guest house unique: 
pamper yourself by choosing one of our packages designed for any need. Call us now!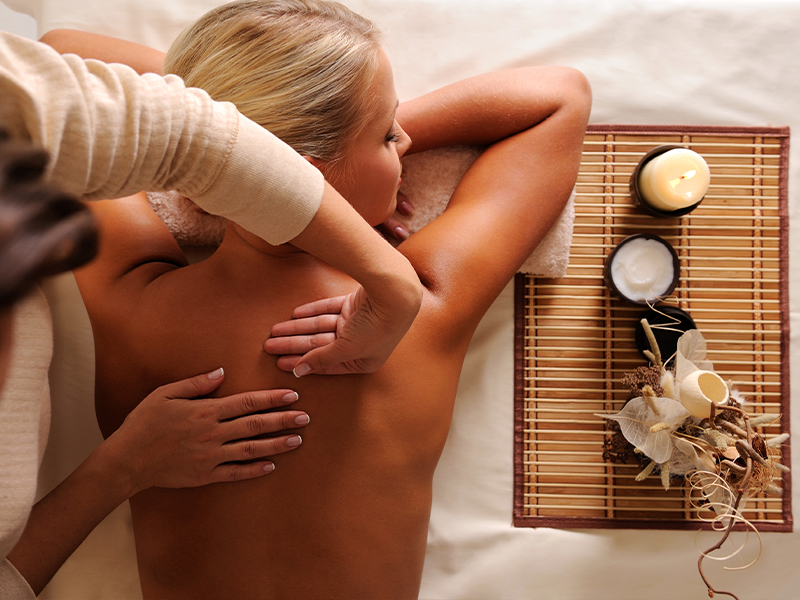 As soon as you cross the threshold of our "Wellness Home", you can surround yourself with maximum relaxation and exclusive privacy. 
You can relax and find your inner peace inside the relaxing mineral salt whirlpool bath surrounded by a pleasant atmosphere of music and colors. During the Dimora Wellness experience, you will have the opportunity to sip a delicious aperitif on the dedicated outdoor terrace area. You can cleanse yourself in the scented infrared sauna to then make your way to the emotional shower which offers a steam bath and aroma-chromotherapy, where the aromas can be accompanied by a warm sound of a rainfall shower or a waterfall massage jet. To conclude everything, you can relax and unwind at the herbal tea corner, where you can find peace for your senses whilst enjoying an excellent herbal tea of the most precious blends.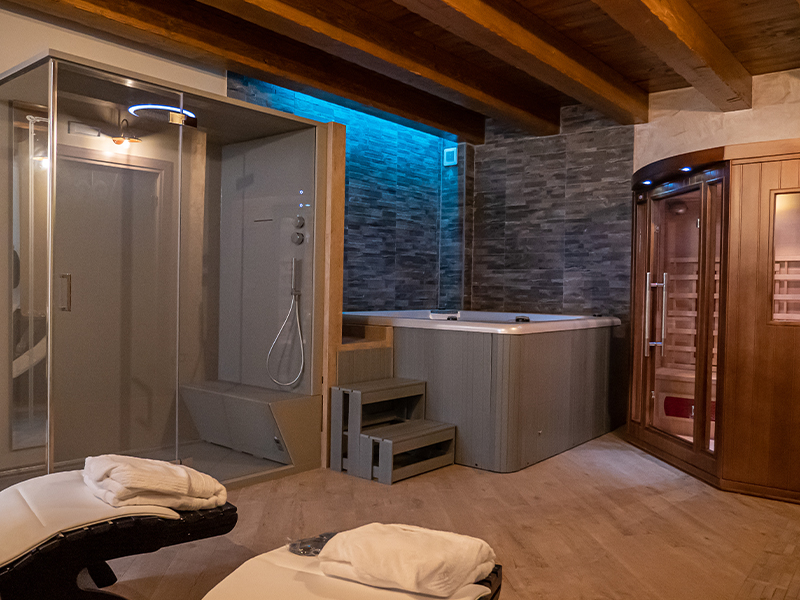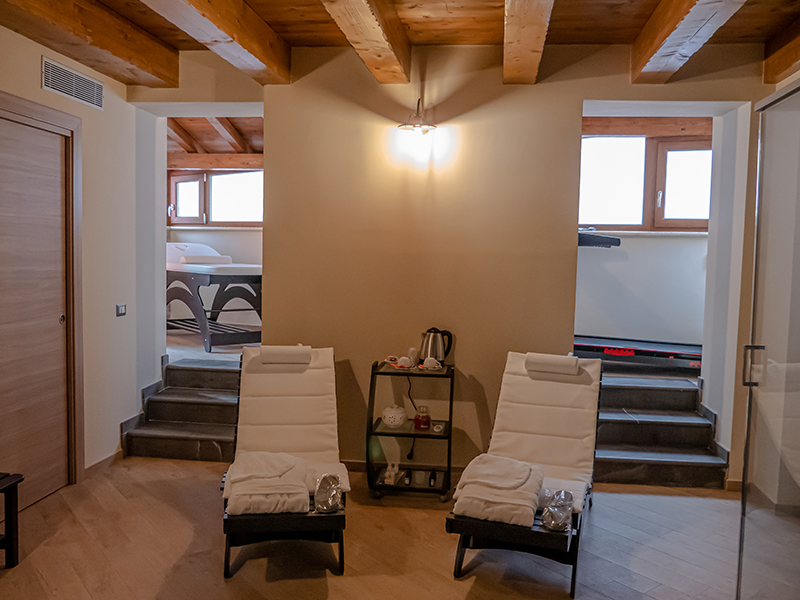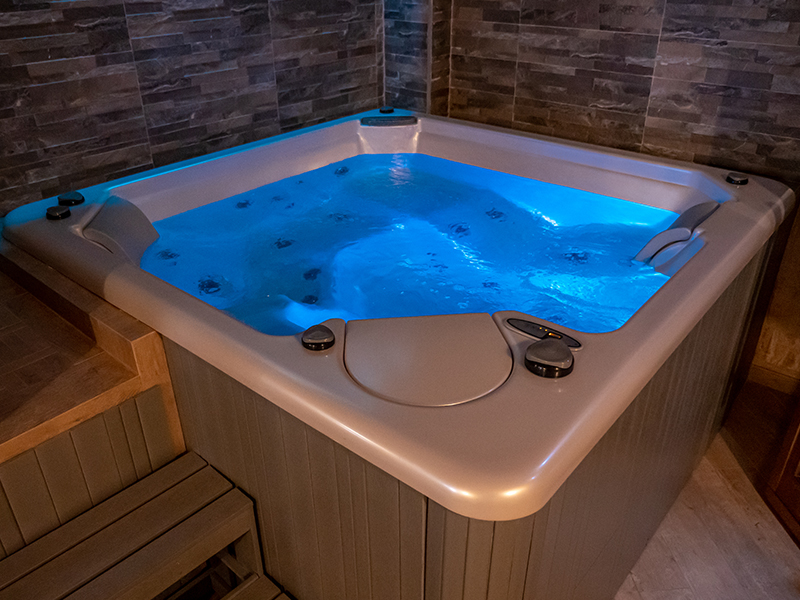 The wellness area inside the Dimora del Corso in Rotonda is the ideal place to find sanctuary at the end of a day spent immersed in nature or to recharge your energy and free yourself from life's daily stressors.
Within the wellness area you can choose the route that best suits your needs, remembering that each route can be carried out either independently or as a couple.
At the wellness area you can:
• Soak in the warm waters of a natural salt whirlpool Spa
• Get rid of tiredness and toxins with steam baths and colorful showers
• Dissolve muscle tension in our scented infrared sauna
• Indulge in the luxury of personalised massages and treatments
• Train in the indoor dedicated gym area